Michael A. Jorgensen,CPA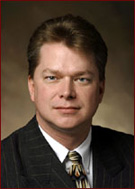 Mike is a Partner in the Warren, Ohio office of Berkman, Jorgensen, Masters & Stafman, LLC. He joined the firm in 1996 and has over twenty years of public accounting experience.
Mike has extensive experience in the areas of taxation, accounting and auditing. Mike provides a variety of professional services to clients in a number of industries, including, health care, manufacturing, not-for-profit and estates and trusts.
Education
Bachelor of Science Degree in Accounting from Kent State University
Professional/Civic Associations
Finance Committee Member, Community Foundation of The Mahoning Valley
Member, American Institute of Certified Public Accountants (AICPA)
Member, Ohio Society of Certified Public Accountants (OSCPA)
Past Board Member, Past Treasurer, Greater Western Reserve Council Boy Scouts of America
Advisory Board Member, ETI Technical College
Past Executive Board Member, Treasurer, National Packard Museum
Past Executive Board Member, Vice President, Shepherd of the Valley Lutheran Retirement Services, Inc.
Past Board Member, Warren Rotary Club
Past Treasurer, Member, First Presbyterian Church of Warren
Past Board Member, President, The Shepherds' Foundation, Inc.
Past Board Member, President, Warren Rotary Foundation
Member, Buckeye Club