H. Scott Masters,CPA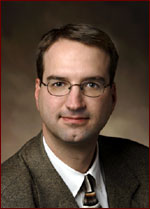 Scott is a Partner in the Warren, Ohio office of Berkman, Jorgensen, Masters & Stafman, LLC. He joined the firm in 1990 and has over twenty years of public accounting experience.
Scott has extensive experience in the areas of taxation, accounting and auditing. Scott provides a variety of professional services to clients in a number of industries, including, health care, manufacturing, construction, not-for-profit and estates and trusts.
Education
Bachelor of Science Degree in Accounting from the University of Akron
Professional/Civic Associations
Member, American Institute of Certified Public Accountants (AICPA)
Member, Ohio Society of Certified Public Accountants (OSCPA)
Member, Pennsylvania Society of Certified Public Accountants
Executive Board Member, Treasurer, Community Solutions Association
Past Board President, Valley Counseling Services
Past Member, Humility of Mary Health Partners Finance Committee
Treasurer, Warren Athletic Club
Treasurer, Warren Baseball Club
Past Executive Board Member, Treasurer, National Packard Museum
Past Member, Warren City Tax Administrator Legislative Advisory Committee
Past Chairperson, Budget Committee, Warren G. Harding High School Strategic Planning Committee
Leadership Mahoning Valley Class of 1998
Member, Buckeye Club